Dog training is our passion

We love dogs and happily share our knowledge about them. We know how to help you to develop your dog's skills and deepen your relationship through work and fun. Please, visit our family sheepfold near Warsaw.

Not on your way home? No problem. Selected video trainings will be available on our website. Coming soon!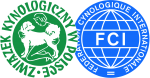 We have always loved dogs. We started our Border Collies kennel several years ago. Our dogs are part of the family, they live with us at home, they participate in our lives and even travel with us for holidays. The whole family is participating in their balanced, comprehensive development. They are treated with love and respect.
Our kennel is registered in The Polish Kennel Club, which is the only Polish member of the World Canine Organisation (FCI). 
Nature lesson in the sheepfold
We set up our sheepfold with kids in mind, too. We invite kids from nearby schools and preschools, in groups and individually. Observation of the sheep is an informative adventure, because of their calmness, cheerfulness and clearly visible ties in the herd. Such a nature lesson is hard to forget!
In motion, portrait, reportage photo? Animal photography is not an easy one. Knowledge, experience and patience is needed. Check out our portfolio and meet us with your pet for a photo shoot. If you are looking for your own photography skills development, please join our workshops with some recognised animal photographers.